Dear Heroes:
Blade of Queen will undergo an update for
S1-S117
to improve and provide better game experience, which starts at
04:30 Nov.09 (EST)
. This update lasts about
15 minute
s after the in-game announcement.
The update details are as follows:
【New Function】:
1.
Weekly Limited
The New Tab Weekly Limited is added in the Shop, player can purchase special packs here at high discount. The higher VIP you are, the more times you can purchase.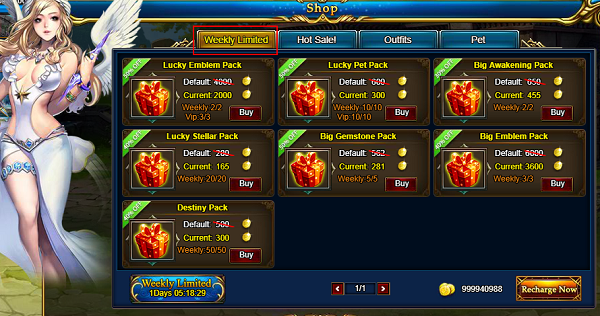 2. Pet Rank & Pet Skill
The upper limit of

Pet Rank

is upgraded to

Rank 60.
The upper limit of Pet Skill is upgraded to Level 100.
The upper limit of Pet Battle Skill is upgraded to Level 80.
(Upgrading Advanced Pet Battle Skill will consume extra Pet shards.)

The effect of Lv100 Pet Skill: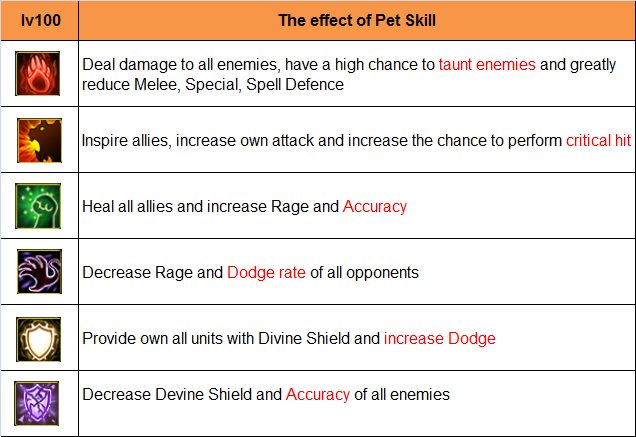 The effect of
lv80 Pet Battle Skil
l: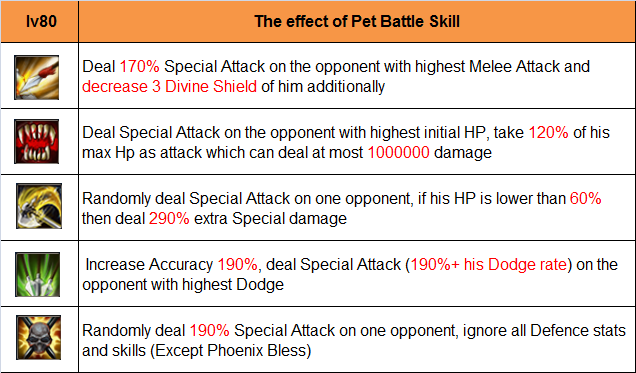 <<
Click it for details of Pet Rank and Pet Battle Skill
3. World Boss
Adjusting the difficulty of World Boss and Adding the new World Boss (Lv221-Lv230)
4. Exchange Star
Adding batch exchange in Star
【Improvement】:
1.Add the display of battle count down in Land of Chaos and Orc Rebellion.
2.Improve Auto- Synthesis function in Astrology
3.Add new tip when player unloading the equipment which is inlaid with Gemstones.
4.Update the Retinue Card Handbook.
【Bug Fixed】:
1.Fix the bug of the
Battle Report unable to display
2.Fix the bug of some stars can't be consumed in some cases.
Completion time may vary due to advances or delays in update.
During the update, players will not be able to enter the game, please inform each other.
We are so sorry for the inconvenience it brings about and hope you can understand!
Blade of Queen Operation Team
2017.11.09