Activity: 50% Discount on Stamina and Angel Escort!
Activity Time: 00:00 Nov.12-23:50 Nov.14 (EST)
Activity Range: S1-S118
Activity Content:
During the event, the cost of Stamina Buying and Angel Escort and Summon Goddess of Forest (Only for VIP4 and above) will be half of the original price.
Eg: You usually have to pay 20 gold for stamina, but now you only need to pay 10 gold.
Click ''Special Events''

for the details as the following picture: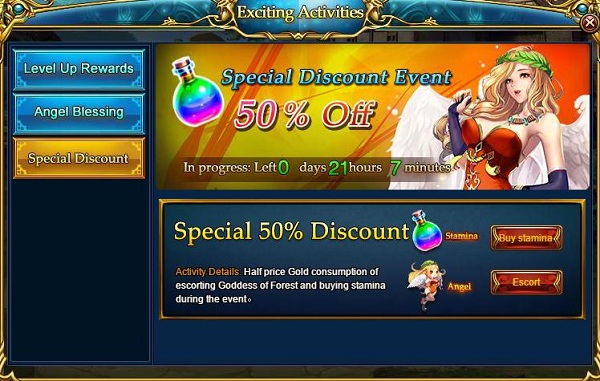 *Escort the Goddess of Forest Successfully, can acquire plenty of reputation and silver.
Blade of Queen Operation Team
2017.11.11.