Activity One: Recharge to Win Massive Kindling!

Activity Time:
00:10 Nov.14-23:50 Nov.14 (EST)
Activity Range:
S1-S118
Activity Content:
During the event, accumulated deposit reached to certain amount of gold, abundant rewards can be acquired. Players are able to claim the rewards from ''Special Events''

after meeting the requirement.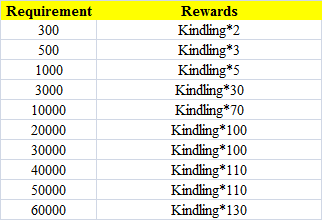 Activity Two: 100% Success Rate of Awakening!
Activity Time: 00:10 Nov.14-23:50 Nov.14 (EST)
Activity Range: S1-S118
Activity Content:
During the activity, igniting is bound to succeed!

>>>>Click to check 【Awakening】 Introduction
Blade of Queen Operation Team
2017.11.13.