Activity One: Exciting Slots!

Activity Time:
0:10 Dec.06-23:50 Dec.07 (EST)
Activity Range:
S1-S125
Activity Content:
During the event, My Heroes, you can click the Exciting Slots

to join.
Main interface as follows: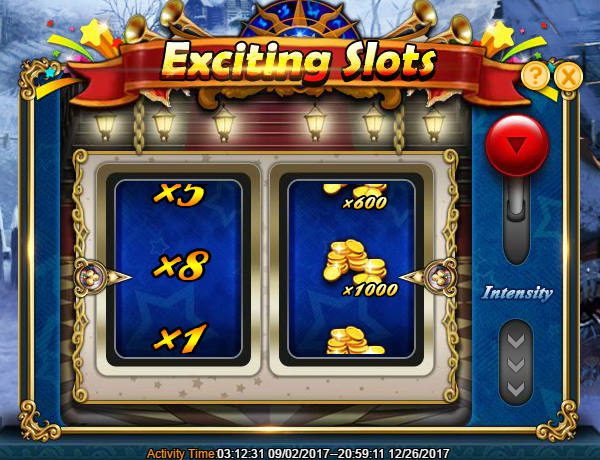 1.During the event, recharge 1000 Gold can get 1 drawing chance;
2.Drag down handle and release to start. The speed of rolling the slots is determined by the distance the handle moved;
3.The left slot is multiple, the right is Gold Amount, the rewards=Multiple X Gold Amount.
4.You can acquire 8*1000 = 8000 Gold for the highest.
*The Gold Rewards which you won will be added into your account directly.
Blade of Queen Operation Team
2017.12.06