Dear Heroes:
Blade of Queen will undergo an update for

S1-S129

to improve and provide better game experience, which starts at

04:00. Dec 22 (EST)

. This update lasts about

15 minutes

after the in-game announcement.
【New Functions】
1. New Function of Eidolon

(Unlock at Lv. 61 after completing the main quest)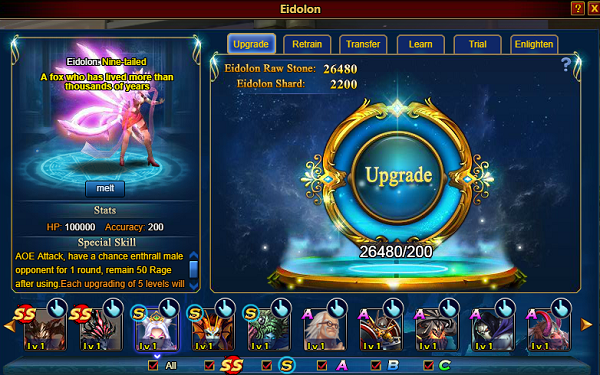 Click to check the details
http://bbs.carolgames.com/viewtopic.php?f=28&t=10823
【Improvements】
1. Such items like Perfect Gemstone Shard, Emblems& Refining Stone can be opened in batch
2. New reminder when exchanging Pure Gemstone
3. Adjustment on the level of World Boss. World Boss now can upgrade over Lv. 200 more quickly
【Bug Fixed】
1. Fix the bug that Goddess Vow Arcana doesn't work properly in some cases.
2. Fix the bug that the Battle Report of Cross-Sever Conquest can't be opened after copying.
3. Fix the bug that Reinforcement can't attend the battle due to the Special Skill of Sunder in some
cases.

Completion time may vary due to advances or delays in update.
During the update, players will not be able to enter the game, please inform each other.
We are so sorry for the inconvenience it brings about and hope you can understand!
Blade of Queen Operation Team
2017.12.22