Activity One: Big Giveaway of Kindling!
Activity Time: 00:00 Dec.27-22:50 Dec.28 (EST)
Activity Range: S1-S131
Activity Content:
Accumulatively recharge 300 gold, you can get 2 Kindling;
Accumulatively recharge 500 gold, you can get 3 Kindling;

Accumulatively recharge 1000 gold, you can get 5 Kindling;
Accumulatively recharge 3000 gold, you can get 30 Kindling;
Accumulatively recharge 10000 gold, you can get 70 Kindling;
Accumulatively recharge 20000 gold, you can get 100 Kindling;
Accumulatively recharge 30000 gold, you can get 100 Kindling;

Accumulatively recharge 40000 gold, you can get 110 Kindling;
Accumulatively recharge 50000 gold, you can get 110 Kindling;
Accumulatively recharge 60000 gold, you can get 130 Kindling;
Activity Two : Defence of World Tree
Activity Time: 00:00 Dec.27-22:50 Dec.28 (EST)
Activity Range: S1-S131
Activity Content:
During the event, click

to enter the event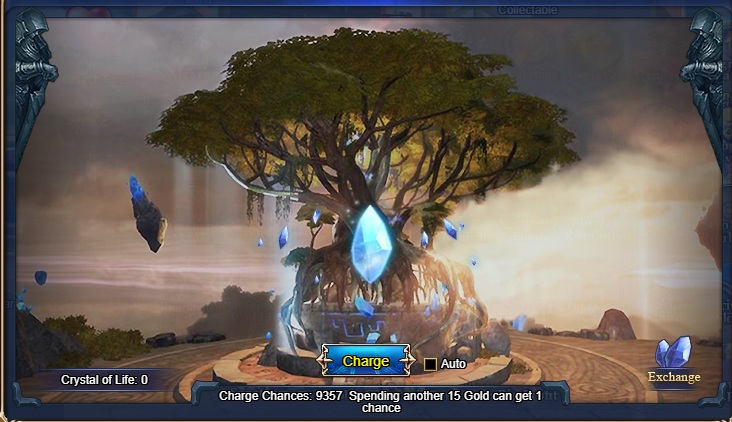 During the event, consuming every 50 Gold will earn you one Charge chance, which can be used to charge the World Tree.
You may receive random rewards and Crystal of Life.
Crystal of Life can be used to exchange precious items.
Click Exchange icon to choose what you want.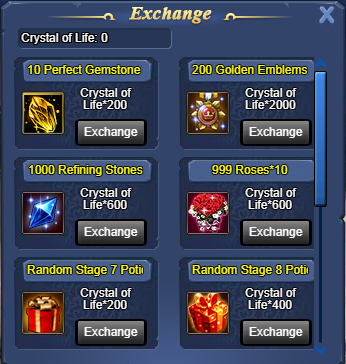 *After the event, the left Charge Chances and Crystal of Life will be cleared
Blade of Queen Operation Team
2017.12.27