In the game, players can acquire plenty of silver and reputation by escorting angels.
After reaching up to level 39, players can click the Angel Escort of top right corner to enter in.

There are three times for players to escort angels each day, rewards various from angel to angel.
In order to increase the interactions and entertainment, players also have four times to intercept other players' escort. If intercept and rob them successfully, certain rewards will be acquired as well.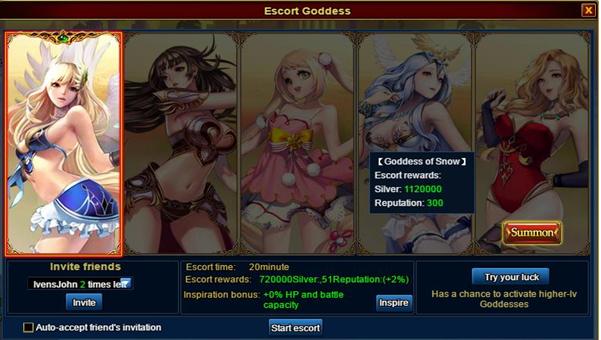 Except escort and intercept, players also can pray in the process of escort to acquire more abundant rewards. Besides the blessing of angels, defeating other players can receive plenty of reputation! As shown in following picture: