Angel has brought my heroes welfare~ The Gold Lottery, Win massive Gold, You can also choose Auto or Anonymous when play it.
Activity One: Gold Lottery

Activity Time :
00:00.Oct.10—23:50.Oct
.11
(EST)
Activity Range :
S1-S108
Activity Content:
During the event, Heroes have a free chance to join Gold Lottery each day. Besides, you can spend gold to play, 100% probability to win.
Eg: Heroes spend 200 gold to play, you will win at least 200 gold and at most 800 gold.
(For highest 300% Rebate)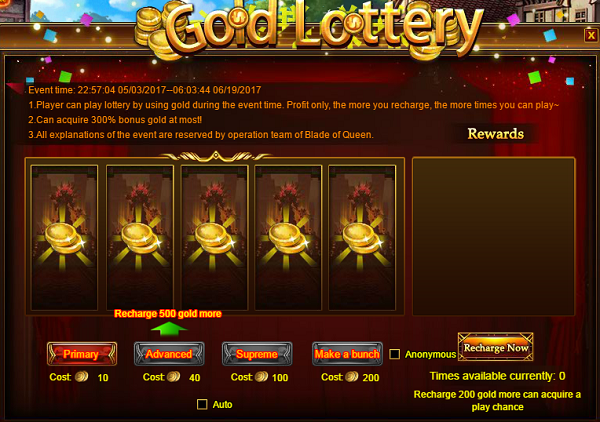 Auto: You will collect all of your rewards once.
Anonymous: No one will see your rewards information.
Blade of Queen Operation Team
2017.10.09