Dear Heroes:
Blade of Queen will undergo an update for S1-S109 to improve and provide better game experience, which starts at 04:00. Oct.12 (EST). This update lasts about 15 minutes after the in-game announcement.
The update details are as follows:
【New Functions】
1. Illumination Palace(Unlock at Lv 20 after completing main quest)
Players can check the Class, Initial Stats, Skills and Access of Special Buddies and Imps of God.
Click the icon

on the main screen to enter: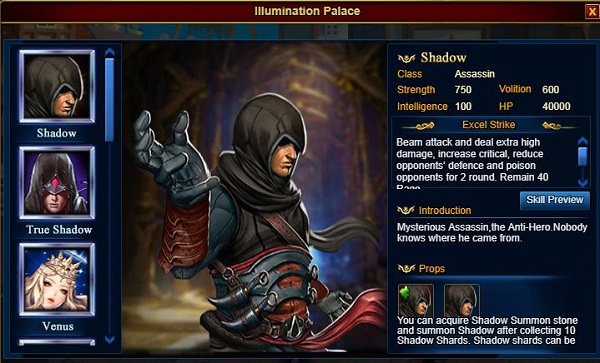 2. Remake of Troops of Evil. Rewards improved.
Click to check the introduction
3. New Special Ally Reinforcement for Elite Evil Palace: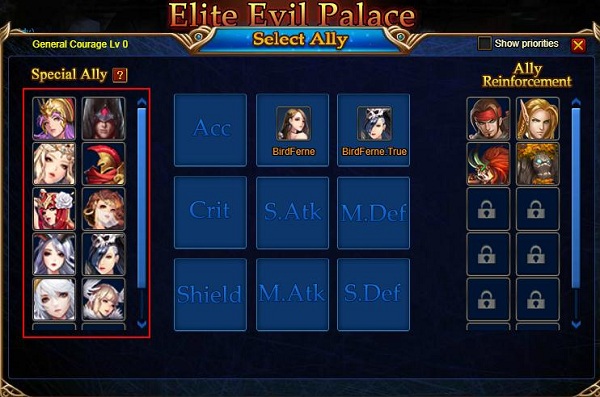 (1) Special Ally Reinforcement owns powerful skill and has the same stats as Main Character.
(2) Inviting Special Ally Reinforcement needs to cost Gold and different Buddy has different price.

(3) When player invite the Special Ally Reinforcement, he can do the Evil Palace by himself.
And player can invite eight Ally Reinforcements at most each challenge.
(4) It's only open for the Elite Evil Palace now.
【Bug Fixed】
1. Fix the bug of moving out of the waiting area in advance with keyboard
Completion time may vary due to advances or delays in update.
During the update, players will not be able to enter the game, please inform each other.
We are so sorry for the inconvenience it brings about and hope you can understand!


Blade of Queen Operation Team
2017.10.12