Dear Heroes:
Blade of Queen will undergo an update for
S1-S164
to improve and provide better game experience, which starts at
04:00 May.10 (EST)
. This update lasts about
15 minutes
after the in-game announcement.
The update details are as follows:
【New Functions】
1. New Infusion Feature was added into Gemstone Function. After infusion, Perfect Gemstone and Pure Gemstone can have extra stats bonus.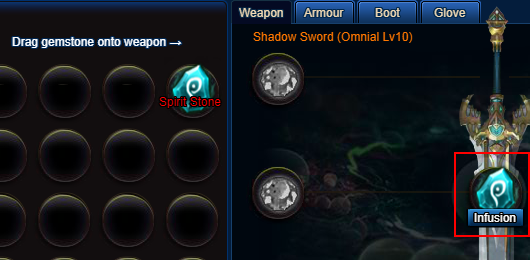 >>Click here to check the details
2. New Vow Upgrade, Vow Dignify and Vow Temptation feature were added for Goddess of Youth, Goddess of Love, Athena and Goddess of Ocean.
3. The Max Level of Divinity was upgraded to Lv.100.
4. New Resistance, Block, Shield, StunProof, EnchantProof and HP Max Attributes were added into Pet Totem. The Max Level of Sacrifice was upgraded to Lv.6 and One Key Upgrade was added.
5. Special Ally was added into Multiplayer Instance, player can spend gold inviting them to complete Multiplayer Instance.
【Improvements】
1. Reformation of Game Setting Interface.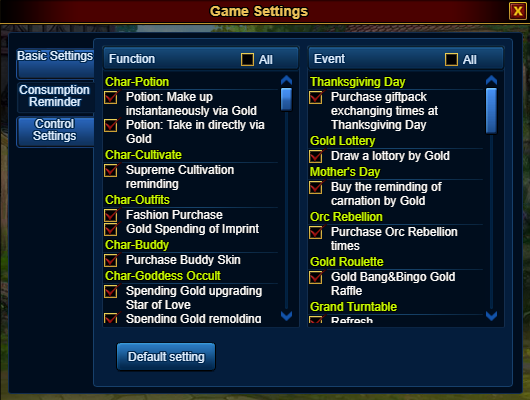 2. Display Optimization of Main interface function icons. Awakening, Elite, Crusade and Conquer The Goddess icons were removed into Assistant Icon when the free times were used up.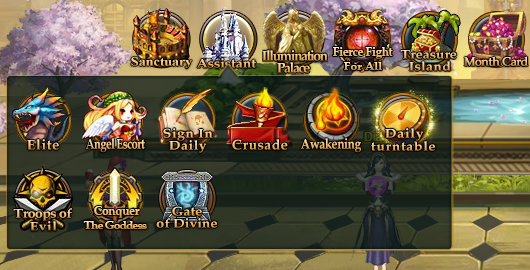 3. Eidolon and Dragon Soul Attributes were added into

Overall Power Comparison

Interface.
【Bug Fixed】
1. Fix the bug of all one kind of Refinery Scrolls were consumed once when players synthesis equipment.
2.Fix the bug of Auto-Challenge Button didn't take effect at Lv.200 Mirror Challenge.
3.Fix the bug of some copied battle reports can't play in some cases.
Completion time may vary due to advances or delays in update.
During the update, players will not be able to enter the game, please inform each other.
We are so sorry for the inconvenience it brings about and hope you can understand!
Blade of Queen Operation Team
2018.05.09