Dear Heroes:
Blade of Queen will undergo an update for S1-S175 to improve and provide better game experience, which starts at 05:30 Jul.26(EST). This update lasts about 30 minutes after the in-game announcement.
The update details are as follows:
【New Functions】
1. New Rings Gemstone and Necklace Gemstone were added to Gems. The 5th and 6th gems slots were added into Armour.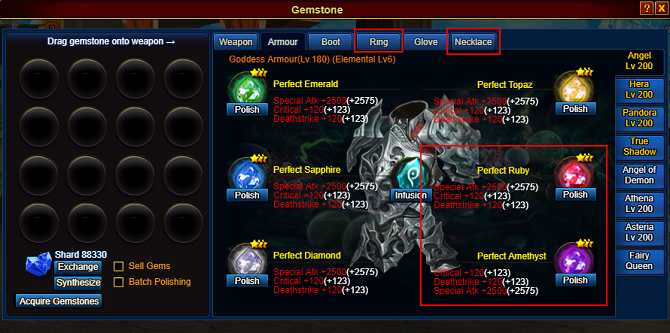 2. Integration of Angel Escort into Holy Spirit Squad. Players can escort the airship 3 times per day and gain large amounts of Silver, Reputation and Yellow Emblems, etc. Meanwhile, Holy Spirit Envoy will escort Supreme Airship 4 times per day and players can intercept the Envoy to get abundant rewards.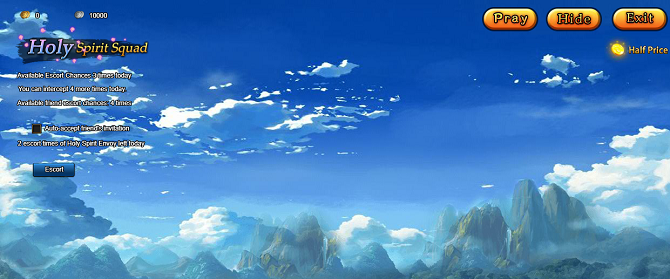 Players can click Pray on the top right to open the Pray interface and earn extra bonus in reputation by spending Talent Points or Gold. When Sanctuary Pray reaches a certain amount, the Sanctuary Light will be activated. The Sanctuary Light will provide Sanctuary players who are escorting airships with reputation bonus for 30 minutes.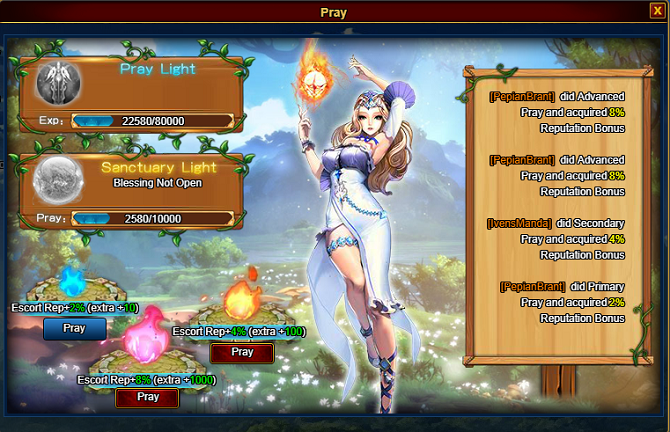 3. New Interface of Reset Passive Effect for Arms of Four Gods. Players can click the Arms of Four Gods in the Center and then Reset Passive Effect to open the interface. Players can preview all the passive effects.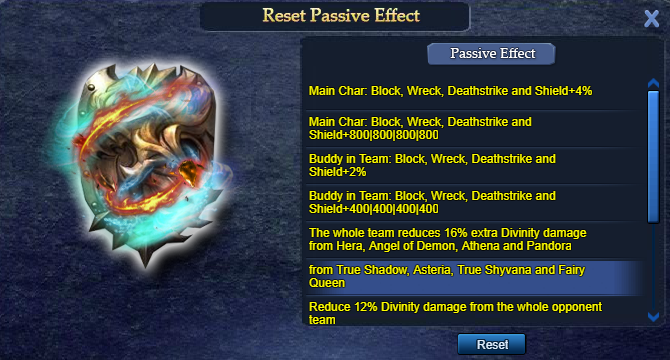 Current passive effects can be refreshed after clicking reset.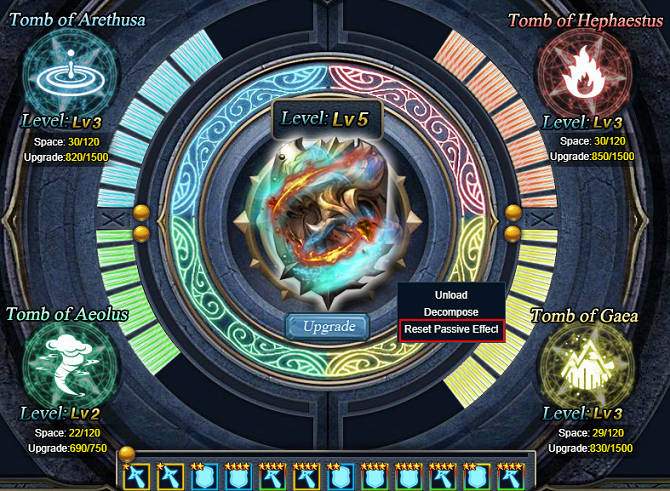 4. New VIP Priviledge: Players of and above VIP10 can unlock the One-key Synthesis of Remains of Four Gods.
Players can click the Remains of Four Gods>>>Synthesis>>>select the stats to one-key synthesize all the Remains of Four Gods and obtain remains of Four Gods with higher levels.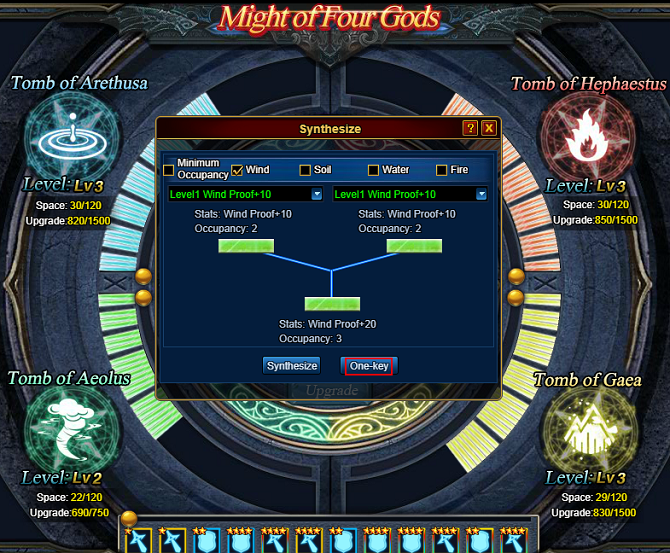 【
Improvements
】
1. Improved the interface of spell energy. Players can purchase magic crystal directly in spell energy section.
2. Added a new function of dragon souls One-key Sell. Click the small arrow in the dragon soul section, players can sell all the dragon souls they want to sell by selecting all of them.
3. Added a new function of automatic trial. players can choose the number of times of the trial and tick the auto option before consuming silver for common trial or consuming gold for advanced trial.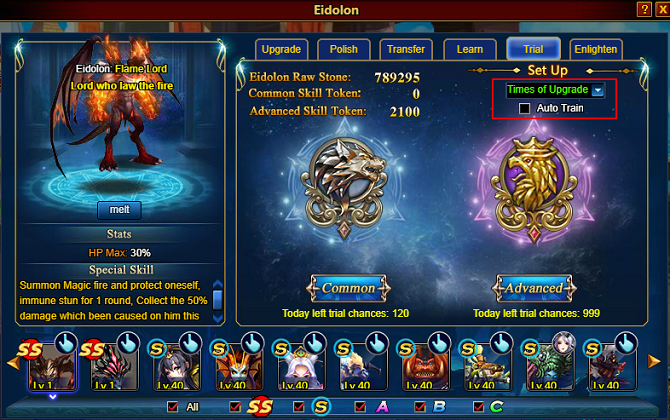 4. Times of Suprme Polishing will be proportionally converted into Polishing times in Free Gifts of Consumption
5. Improved the auto-selling function in Dungeons, the setting of players can be recorded
6. Improved the interface of star exchange. players can now select the stats and attributes of stars.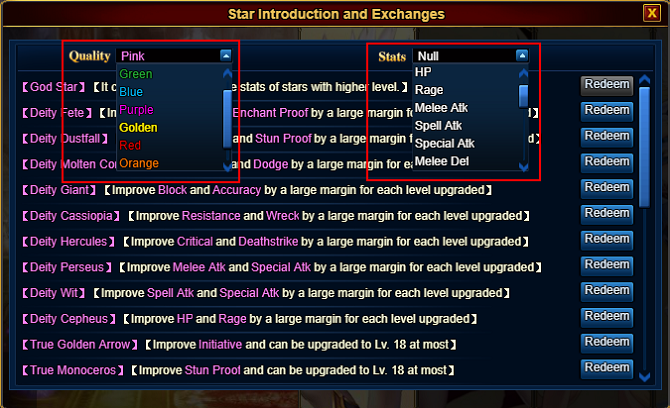 【Bugs Fixed】
1. Fixed the bug that the main char model will disappear if Goddess of Life release Vow Arcana to resurrect the main char.
2. Fixed the bug that initiative in formation fails to change simultaneously after players upgrade their rings
3. Fixed the bug that the attributes of Gemstone can't be locked in Supreme Polishing

Completion time may vary due to advances or delays in update.
During the update, players will not be able to enter the game, please inform each other.
We are so sorry for the inconvenience it brings about and hope you can understand!
Blade of Queen Operation Team
07/26/2018