Dear Heroes:
Blade of Queen will undergo an update for S1-S177 to improve and provide better game experience, which starts at 04:00 Aug.09 (EST). This update lasts about 30 minutes after the in-game announcement.
The update details are as follows:
【Improvements】
1. Improved the interface of Daily Sign-in. Players can get various rewards from Daily Sign-in, and win rewards like Gold if they consecutively sign-in for 7, 15, 30 days. Any amount of Gold recharge each day can win another sign-in reward.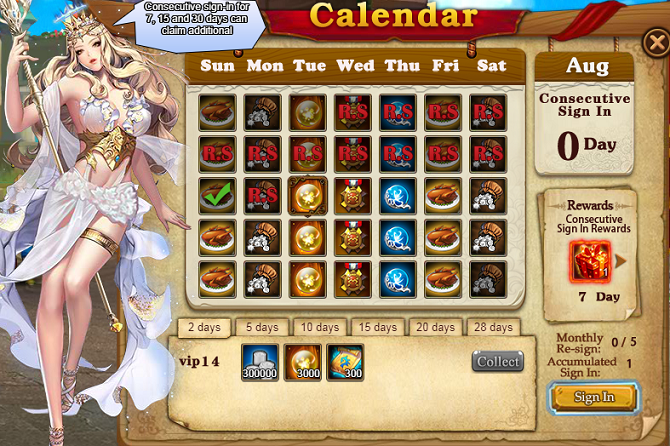 2. Improved the function of Exotic Merchant. More items such as Luck Point, Godly Point and Perfect Gems shard can be purchased with Gold at Exotic Merchant.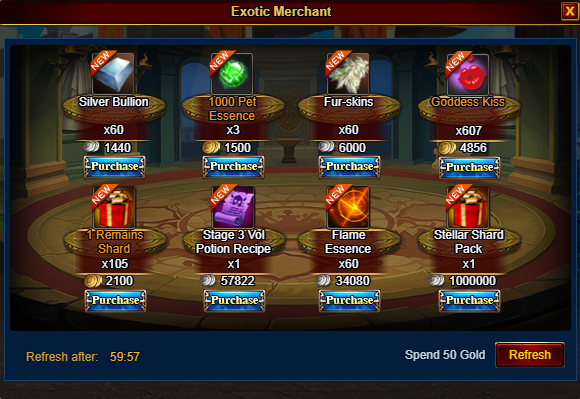 3. Improved the interface and display effect of Enhance.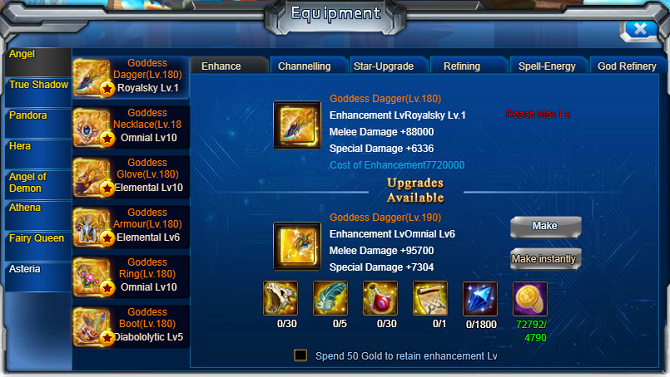 4. Improved the Surprise Offer. Part of items such as Godly Point will be obtained directly, and players do not need to open the pack in the bag any more.
5. Wraithstone Gold Extract in Pentacle was added into Free Gift for Consumption.
【Bugs Fixed】
1. Fixed the bug of false display of Temple of Light interface when fusing Hera and Angel of Demon.
2. Fixed the bug that SS Eidolon cannot be purchased with Gold.
3. Fixed the bug of abnormal display of Beer Carnival and Villa Seeker interface after exchanging items.
4. Fixed the bug of abnormal display in Super Resource Offer interface after All Server Reward has been claimed
Completion time may vary due to advances or delays in update.
During the update, players will not be able to enter the game, please inform each other.
We are so sorry for the inconvenience it brings about and hope you can understand!
Blade of Queen Operation Team
08/09/2018