Dear Heroes:
Blade of Queen will undergo an update for S1-S183 to improve and provide better game experience, which starts at 04:00 Sep.20 (EST). This update lasts about 15 minutes after the in-game announcement.
The update details are as follows:
【New Functions】
1. New Transform feature has been added. Players can transform Archangel by using God Wishes after inviting her as your buddy.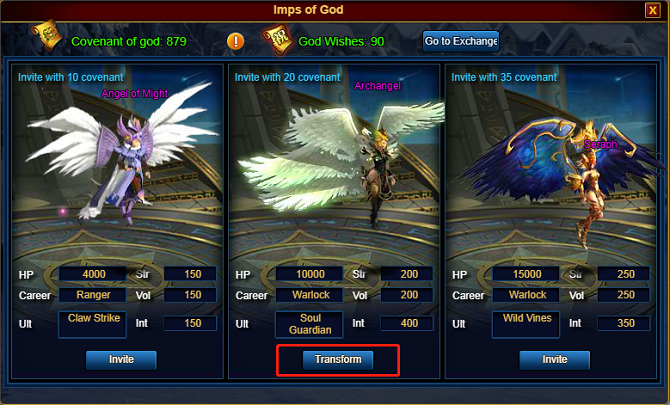 Players can get new Oracle-Angel of God when Archangel has been illusion successful.
*God Wishes can be obtained through becoming Top 3 of World Boss Ranking or using Covenant of God to exchange in Akali.
<Transform>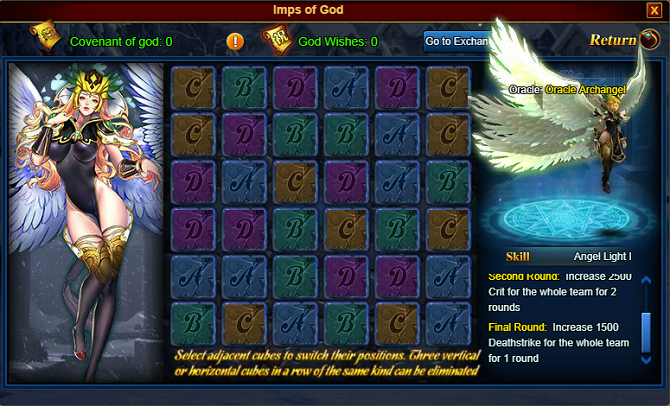 Three vertical or horizontal cubes in a row of the same kind can be eliminated. When all curbs have been eliminated, Transform is completed.
llusion>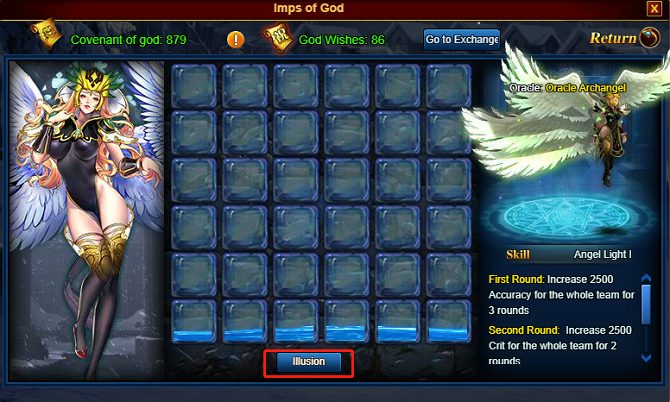 After Transform, players can use God Wishes on Illusion. It will consume 2 God Wishes each time.When the Illusion is full, players will get New Oracle-Angel of God
r

acle: Angel of God>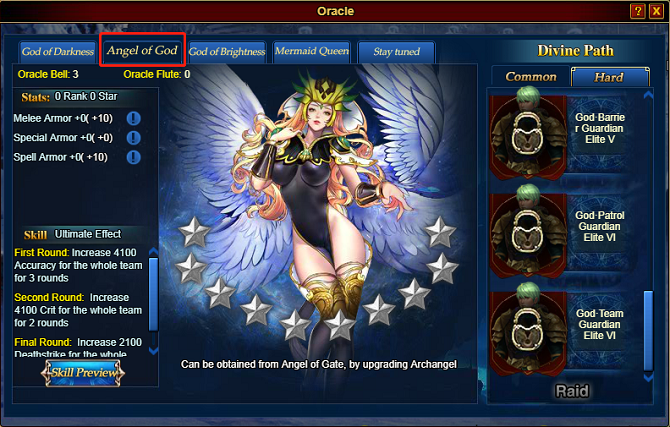 *After becoming Oracle, Archangel will disappear from Tavern and can't be invited as Buddy.
2. New Holystripe feature has been added. There are three kinds of Holystripes: Attack, Defense, Assist. Players can use Halos to upgrade Holystripes which can offer bonus stats.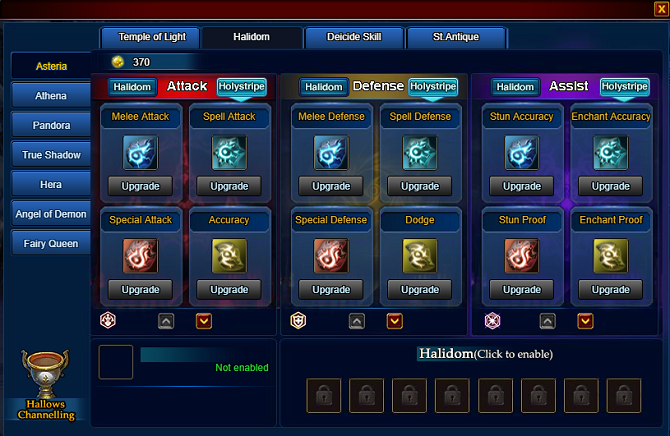 3. New Numen Blade has been added. When Numen Shield reach the top, Numen Blade will be unlocked. Players can use perks rational to unlock new skills.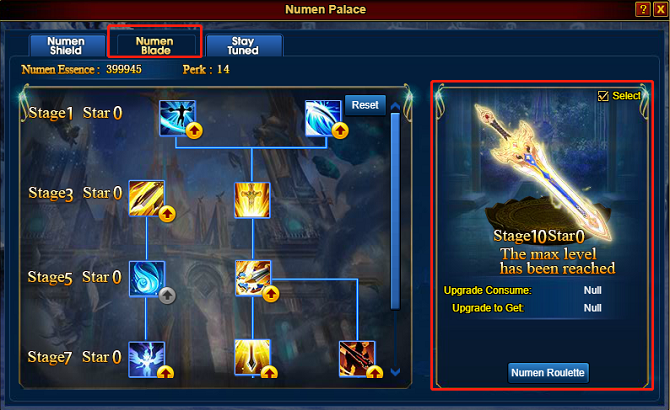 Powerful Numen Blade Skill Introduction:
N
u

men Blade-Smash
Imprison a Random Enemy Target for 1 Round
N
u

m
en Blade-Sword Sou
l
Summon the Sword Soul, Sword Soul will Come to a State of Channelling (Can't Attack in Channelling State), After Channelling, Sword Soul will Release Phantom Sword Matrix: Give Special Atk on All Enemy Targets, and Deal Damage Equals to 45% Missing Health of the Target(Ignore Def). Sword Soul will Inherit 80% Stats of a Random Friendly Target, if Sword Soul Dies Halfway, the Special Atk won't be released, and Sword Soul Exists for 2 Rounds.
N
u

men Blade-War
Spirit
One or more Random Friendly Unit can Ignore the Shield and Deal Damage Directly for 2 Rounds
4. New Cancel button has been added into Gems-Infusion. If the stats decreases, players can click cancel button to cancel that.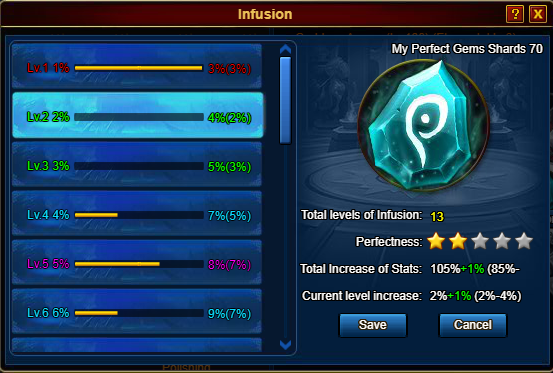 *Perfect Gemstone shards won't be return if click cancel.
【Improvements】
1.Players can get Envy spar and Ghost spar in Buddy Skill-Temple of Light to fuse Hera and Angel of Demon.
*Envy spar and Ghost spar can be obtained in Hera Roulette and Angel of Demon Roulette in a more preferential price.
2. Three Halidoms have been added.
Attack Halidom-

Judge

Halidom: Melee Atk & Special Atk will Deal an Additional 20% Damage of the Enemy's Maximum Health(Ignore Dodge and Invisible Effect)
Defense Halidom-

Samsara

Halidom: Each Melee Atk & Special Atk will Give One or More Friendly Units One of the undermentioned buff: Divine Shield+10 or Increase Dodge, Shield and Resistance by 25% in One Round or Perfect Def in One Round
Assist Halidom-Wrath Halidom: Melee Atk & Special Atk will Ignore Dodge and Can Increase All Friendly Units 30% Accuracy and Anti-Invisible Effect
3. Improve Oracle display interface. Players can preview the highest stage Oracle skill.
4. Improve the loading bar, if it loading slowly, players can cancel it.
5. New Godly Point icon has been added in Buy One and Get One For Free Event
【BUG Fixed】
1. Fix the bug of Multiplayers interface is blank in some cases.
Completion time may vary due to advances or delays in update.
During the update, players will not be able to enter the game, please inform each other.
We are so sorry for the inconvenience it brings about and hope you can understand!
Blade of Queen Operation Team
09/20/2018