Introduction to Rakshasa Infanta
Requirement:
Obtain Rakshasa Infanta from official activity.
Entrance:
Players can click

to open the Oracle Interface
【Introduction】
Beautiful appearance, fine armor with Rakshasa Sword of Purification, here come the Rakshasa Infanta. Let's have a close look at our Infanta.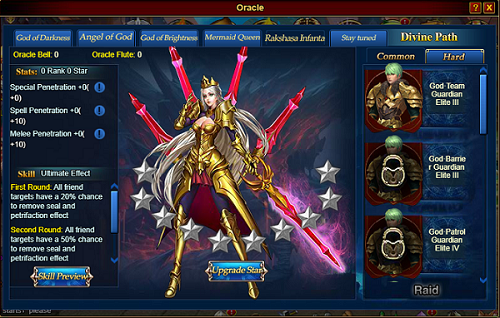 1. The basic of Rakshasa Infanta have

piercing effect

which can reduce enemies' armor as well as enhance the

Special, Spell and Melee damage

on them. This can increase the damage a lot for players.
2. The skill of Rakshasa Infanta is very powerful and her skill can counter the

petrifying effect

of

Mermaid Queen,

which make her the strong opponent of Mermaid Queen. Besides, she can also dispel the

sealing effect

of

Goddess of Moon

which grants your team high victory rate against rivals with them. When the skills of Rakshasa Infanta has reached the maximum level, the effect will be:
First Round:
All friendly targets have

20%

chance to dispel sealing and petrifying effect;
Second Round:
All friendly targets have

50%

chance to dispel sealing and petrifying effect;
Final Round:
All friendly targets have

80%

chance to dispel sealing and petrifying effect;
【Skill Preview】
Before: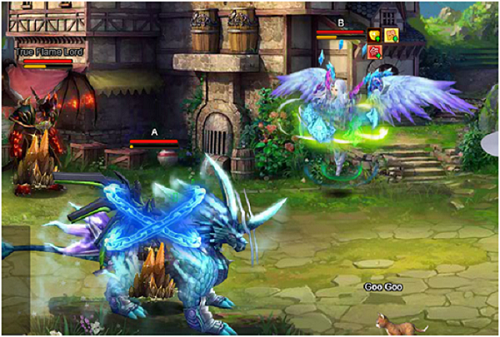 During: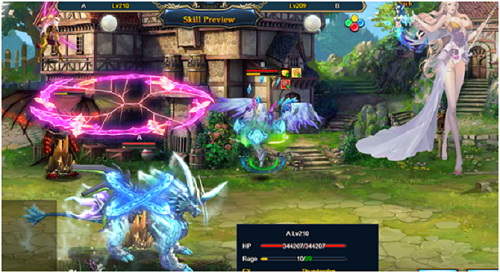 After:
Blade of Queen Operation Team
1/24/2018