Dear Heroes:
Blade of Queen will undergo an update for S1-S246 to improve and provide better game experience, which starts at 4:15 Dec.4 (EST). The update lasts about 15 minutes after the in-game announcement.
The update details are as follows:
【New Function】
1. The max stage of Peak Tower was raised from 1000 to 2000.
【Improvement】
1. Optimized the interface of Equipment page in Battle Soul. The preview of Equipment overall attributes was added. And frames of different colors were added to distinguish different levels of Battle Soul Equipment.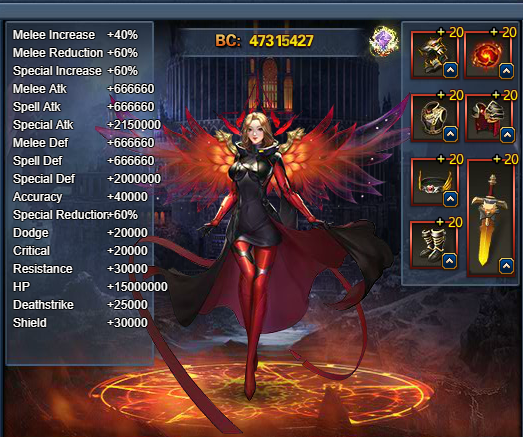 2. Optimized the interface of quick-opening window, making it more beautiful and convenient.
【Bugs Fixed】
1. Fixed the bug that Children cannot come into battle after the death of main character in some cases.